By Cheree Phillips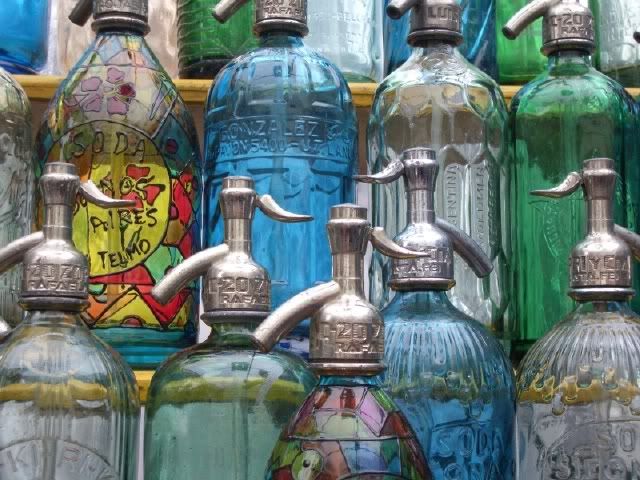 Once upon a time, on the north side of Buenos Aires, lived a collection of very wealthy families. Families who made their fortunes in smuggling and shipping, who travelled the world and brought back creme de la creme of European design back to the Argentinian capital - from stone-heavy jewellery to ornate clocks, polished silverware to tastefully upholstered furniture.
They also returned with renowned architects, commissioned to replicate the grand palaces of France in copycat mansions in Buenos Aires. Unfortunately, grand mansions come with grand cleaning bills and many fell into disrepair. The silverware slowly dwindled and prized possessions returned to Europe with keen-eyed, quick collectors. The rest found their way to San Telmo.
The San Telmo Antiques Market began in the 1970's and today, sprawls across 15 blocks of one of Buenos Aires oldest neighbourhoods. The hub of the market is nestled within Plaza Dorrego, where stalls are pushed together in a kaleidoscopic maze of jewellery, art, comics, clothing and crystal - if you can imagine it, it's here somewhere.
There are around six outdoor markets in Buenos Aires, but San Telmo is known mainly for the variety of antiques. These vintage signs once belonged to a flight school, accordion teacher and someone who asks that their mail is not delivered on rainy days.
The market is where Grandmother's prized china collection ends up once passed onto the uninterested and where those who have watched several seasons of Antiques Roadshow will lose their wits (and their wallets) with excitement.
Good luck to those who venture into the heart of the markets but beware - time will disappear faster than that hard-earned wad of pesos. English is hard to come by but with some Spanglish and a small game of charades, there is plenty of fun to have while treasure hunting.